Oily face in summers? …Just rinse with chilled water:
In summers
and especially in humid summers the sweat-pores
of our faces open and the natural face-oil oozes out of our skin and deposits on the surface. We wipe it with hankies and with tissue-papers; yet, it makes a very little difference. Our face gets drenched with oil within a few minutes and we again feel the same discomfort.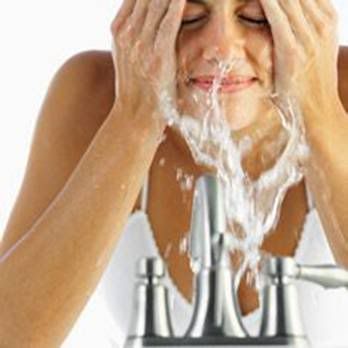 You may take advantage of the air-conditioner if you are driving your car. You need a couple of minutes and the oil vanishes away. It is just simple. Wipe your face with tissue-paper and turn the direction of the chilled air of air-conditioner
towards your face. The chilled-air will close the sweat pores and the oozing process will stop. It will take a couple of minutes and you will feel that you never had your face covered with your natural skin oil.
If you are in your office, college, school or at your home you need to go to your rest room. Wash your face with any face-wash
or with a mild soap and rinse your face with chilled-water
. This cooling will also close the pores and stop the process of oozing-oil out of your skin and you will feel fresh and comfortable.
- Harish Jharia
----------------
npad