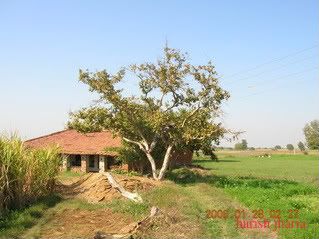 New Delhi, India,
6 December 2007
© Harish Jharia
Yes, we are holding a keyboard under our fingers, a monitor in front and roaming around the world through internet. We have progressed to the optimum beyond which we do not really desire to excel. We have all the luxuries at our command to make our life comfortable.
We do not stand in queues for fetching a couple of kilos of sugar from the ration shop. We do not run behind the bus to board for our office. We do not care to change the refill of our ball pen, rather throw it in the dust bin and buy a new one. We buy so many things from the market that we do not need and some times find one lying in a corner of our room, untouched and well packed in the shopper's wrapper. We do so many things that we are not supposed to do.
Anyways, all such things are parts of our professional fast lives in the modern corporate world. Nevertheless, we are the same Indians, the sons and daughters of our parents, born and brought up in some villages or towns like Narsinghpur, Kareli, Gadarwara, Jabalpur, Sagar, Damoh, Khairi, Gwalior, Bhind, Moraina, Mandla, Dindori, Raipur, Bilaspur. Bhopal, Indore Ujjain, Ratlam etc.
We do remember the hardships we went through to achieve the position we hold today. That is why whenever we go to our hometown we meet our relatives and friends with warmth and respect. We do not speak Hindi in English accent. We speak our mother tongue, the dialect of our rural world.
We have not changed. We are close to our roots.
------------------------------------------------------
npad